PTA Volunteer Opportunities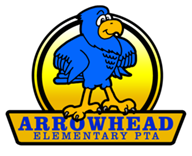 Help us out! We have a lot of jobs that are short term and low commitment. Many don't even involve visiting campus. Can you give us a hand with anything below? email execteam@ptaarrowhead.org
Fall Fundraiser Promoters – We need volunteers to promote our Fall Fundraiser during school drop-off and pick-up times from Oct 14th – Oct 25th. Fun moon/space themed signs and costumes are encouraged! Click here to sign up!
Financial Review Member Needed We are looking for one more member for our financial review team to review our financial records 1-2 times this year. It is done in a group and requires about 3 hours per review. Please contact execteam@ptaarrowhead.org. This is a great short term opportunity to help us out.
Nominating Committee – Every year, a 3 person team helps us find people who would be good candidates for the executive committee the following school year.
Know what positions will be open next year.
Ask people who would be a good fit
Deliver a list to the current board in April including who was asked and who accepts a nomination to be voted in.
There is no further commitment for this position.
1-2 hours per year.
Art & Clay Docents Needed
We still have a few classes that are in need of art and clay docents. No prior experience needed! Lesson plans and basic supplies will be provided.
Classes needing Art Docents: Ms. Ye (3rd grade) and Mrs. Barnhart (5th grade).
Classes needing Clay Docents: Mrs. Wilson (Kindergarten), Ms. Bowker (3rd grade), and Mrs. Barnhart (5th grade).
Learn more and sign up to volunteer

Sign Up to Volunteer at the Fall Dance
It's time for another Arrowhead Fall Dance, and we need your help to make this night run smoothly! The dance will be on Friday, October 25 from 6:30pm – 8:00pm. See the link below for open volunteer positions. Questions can be directed to Maggie Rynearson.
Sign up to volunteer
Inventory. 2-3 friends needed to help inventory all PTA assets. We have a metal storage container on campus + a few shelves in closets. Estimate < 5 hours and timing is flexible. Spreadsheet needed. contact execteam@ptaarrowhead.org
Safety / Security / E-Prep – Are you passionate about safety and security? We need a rep to communicate with the Principal, Director of Security and PTA. Estimate: 1-2 hours a month depending on level of involvement. contact execteam@ptaarrowhead.org
Legislation Liaisons Needed – Are you interested in helping Arrowhead PTA fulfill its mission of advocacy for all students? We need volunteers to attend the WSPTA Legislative Assembly taking place October 26-27, 2019 at the Bellevue College in Bellevue. Volunteers would have the opportunity to adopt a brand-new two-year legislative platform and several new permanent advocacy positions, be inspired, receive advocacy training, and network with other passionate PTA members. The 2019-2021 areas of focus include: social emotional learning, school construction and simple majority for bonds, prevent gun violence, strategies to address the teacher shortage, and strategic K-12 investments to close gaps. In intersted, contact execteam@ptaarrowhead.org.
Carnival Helper – Last year our carnival was a huge success. Can you help with a small job at the next one? contact carnival@ptaarrowhead.org
Parents n Pastries – Order pastries and breakfast items, set up tables. Bring 2-3 friends and make it a really easy morning. Event on February 14, 2020. contact execteam@ptaarrowhead.org
Pancake Breakfast. Can you help serve pancakes? Event takes place March 21, 2020. contact execteam@ptaarrowhead.org